It is good to have a regular change interval for the password of your Google account. To change it, first visit to Google's "Sign-in & security" page:
https://myaccount.google.com/security
Under "Password & sign-in method" section, Click on "Password".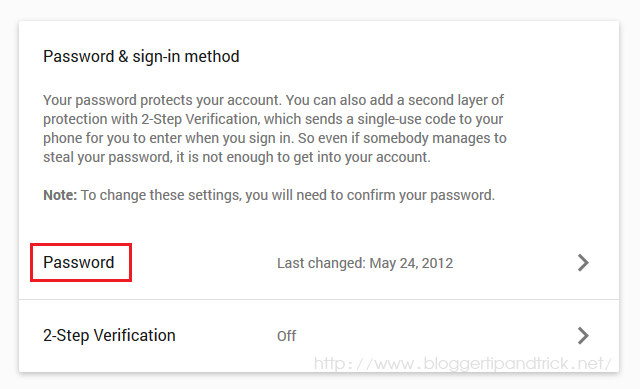 Now you will be asked to confirm your password. After that you can see a form to enter your new password.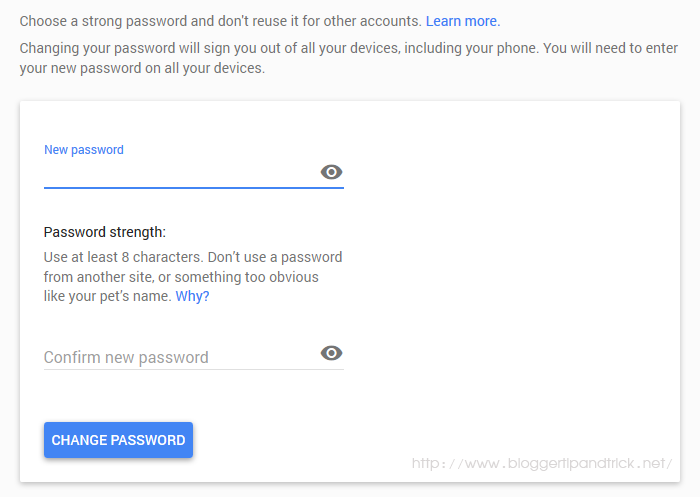 Note: Make sure you choose a strong password.
A strong password contains a mix of numbers, letters, and symbols. It is hard to guess, does not resemble a real word, and is only used for this account.
After entering and confirming your new password, click on "CHANGE PASSWORD" button.