Before create WordPress website we need to find out best web hosting company. Lot of web hosting companies out there and we need to select best and reliable company. The best web hosting company offer always great performance and support to their customers.  Also, they provide one click WordPress installation facility. They always add more features and provide excellent support to build their customers.
Before purchase commercial web hosting package we need to find out some important factors.  Now we look the important factors on best web host. Reliability is very important for best web hosting company. That mean, web hosting company  need to give guarantee to customers  their minimum up time percentage is 99.5% or higher. This is very important to look. Also, speed of access should be higher. Other factor is bandwidth of the package. Meaning of the bandwidth is amount of bytes transferred from your site to visitors when they browse your site. Lot of companies advertise as "Unlimited Bandwidth". But you need to check this more. Disk space is another important factor in web host. Disk Space is the same story like bandwidth. Lot of new web host companies advertise they provide "Unlimited Disk Space". But you need to certified  about that. Best web hosting company provide  24/7 technical support. It is very important to customers to communicate with hosting company  every time when face problems. Those factors are ideal to select best WordPress hosting company.
In above paragraph I gave you rough idea about features of best web hosting company. But, you need to find out more before purchase web hosting package. The price of the web hosting company different with their features and other reasons. But, some companies provide excellent service to cheap price.
Based on my personal experience with lot of  hosting providers, I believe the following are the best WordPress hosting providers in these days.
#1: Bluehost   -  ( Plans starting at $3.95 / month )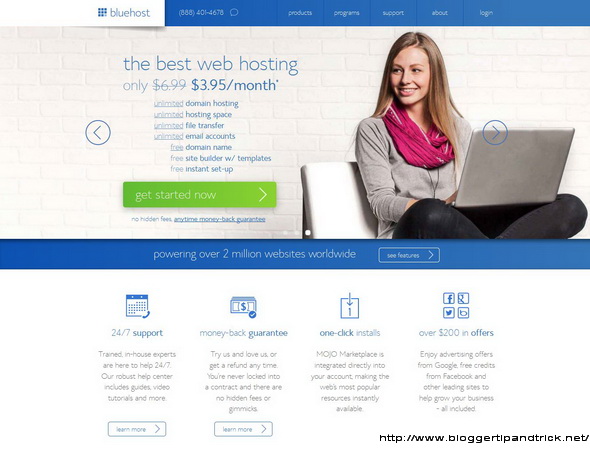 Bluehost is my favorite web hosting provider. Also, WordPress officially recommended Bluehost as hosting provider. They have over two million customers base all over the world. That is mean over two million websites are running in Bluehost. They offering a FREE domain , Site builder and 1- click WordPress install with their all hosting plans. Very important thing is they give 24/7 support and money back guarantee for their plans.
#2: WPEngine - ( Plans starting at $29 / month )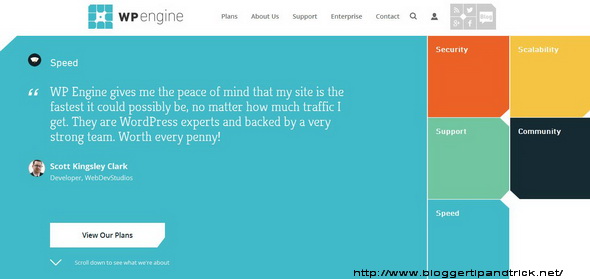 WPEngine is a web hosting company design for specially WordPress. If your web platform is not WordPress, you need to host it elsewhere. They have four different type of WordPress hosting plans. You can select any plan to match your requirement. Lot of positive features include in WPEngine. If your web platform WordPress try this web hosting and see the difference. Also, if your not satisfied within 60 days you can get full refund. 
#3: SiteGround - ( Plans starting at $3.95 / month )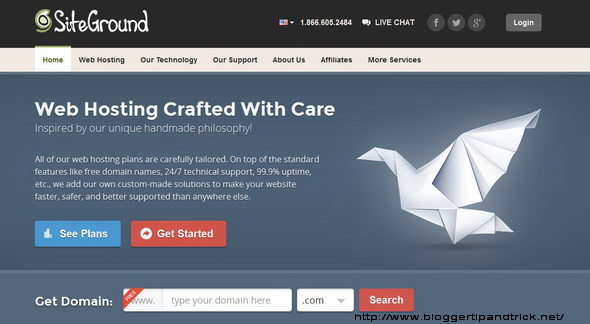 SiteGround is a one of the best WordPress web hosting company in these days. They have three web hosting plans for customers. You can select any plan as your requirement. Customers love to SiteGround due to some reasons. They provide FREE domain name with their all web hosting plans, Immediate activation - Customers can  manage account immediately after activation, One click setup, guaranteed up-time percentage 99.9% and many more.
#4: Hostmonster - ( Plans starting at $3.95 / month )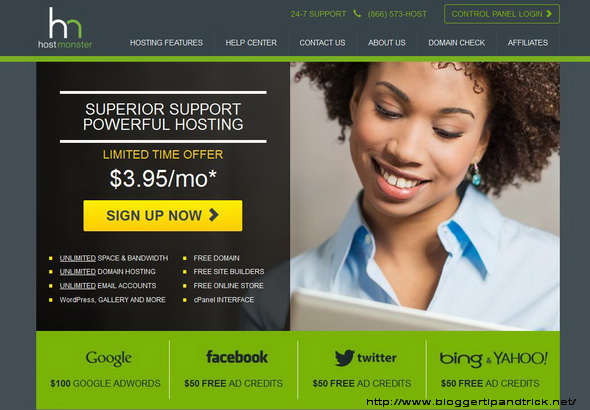 HostMonster  provides powerful web hosting services and superior support. They offer simple packages and services with the option to upgrade. All of their hosting plans include FREE domain, unlimited space, domains, emails and of course 1-click WP install.
#5: Hostgator - ( Plans starting at $3.96 / month )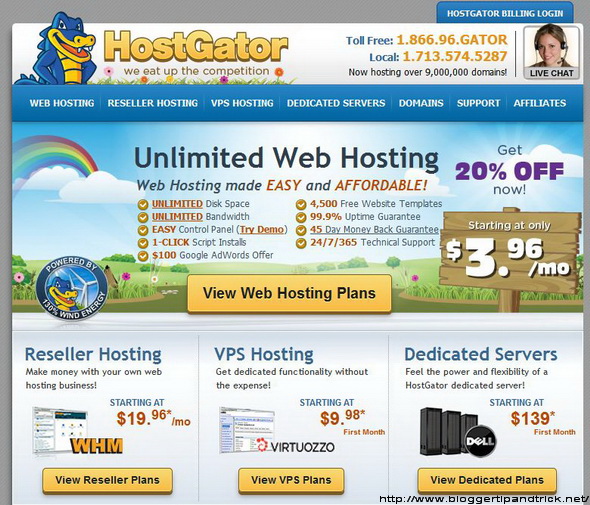 Hostgator is another very popular and largest  web hosting company. They have over 9 million customer base around the world. Personally,  I have very good experience with them. Their every web hosting plans come with 45 days money back guarantee. Also, they give 99.9% Up time Guarantee, 1-click WordPress installation and excellent 24/7 support.
#6: Site5 - ( Plans starting at $4.95 / month )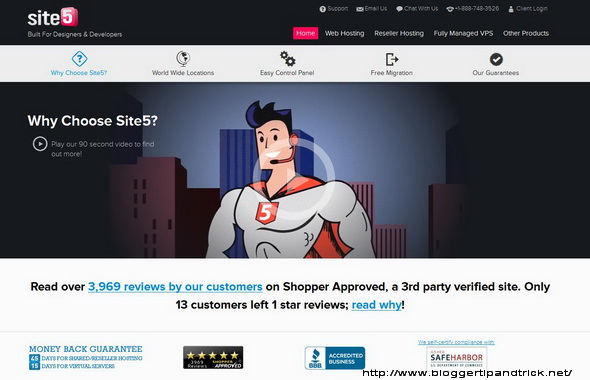 The Site5 is the another awesome WordPress hosting company. They have three type of hosting plans. They always  give priority to their customers web hosting  performance. So, they are not overload their servers from many customers. Also they offer 45 days money back guarantee.
#7: Dreamhost - ( Plans starting at $8.95 / month )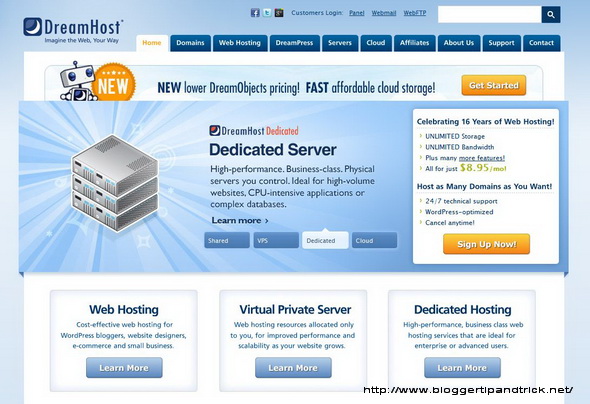 Dreamhost is great web hosting company offers great features with their plans. They started their business sixteen years ago. So, no need to worry about their trustfulness. Also, They provide great customer support.
#8: Mediatemple - ( Plans starting at $29 / month )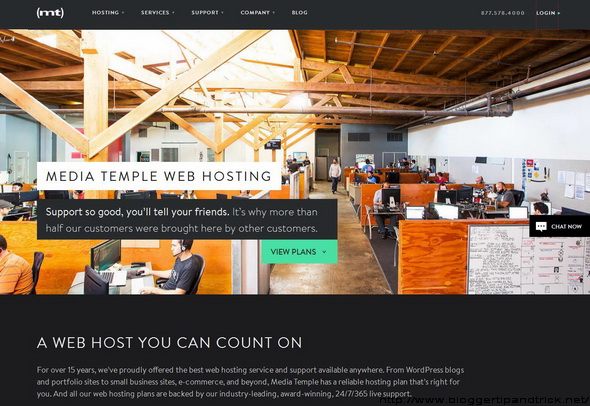 Mediatemple WordPress hosting is built on a blazing-fast, rock-solid managed hosting platform, optimized to the exacting standards of professional WordPress designers and developers. It's WordPress made both easier to use and more powerful, never dumbed-down.
File Under : web hosting, wordpress