Elegantthemes is the one of the best WordPress theme company. Currently, They have 87 WordPress themes in various categories. Also, they have 233869 customers base to date.  That's mean they always give best WordPress themes to their customers. Personally, I love their themes very much. Because, their every themes has very attractive features that i love. They sell their all 87 themes only $69. Here is the list, their great magazine style WordPress themes.
#1:TheSource WordPress Theme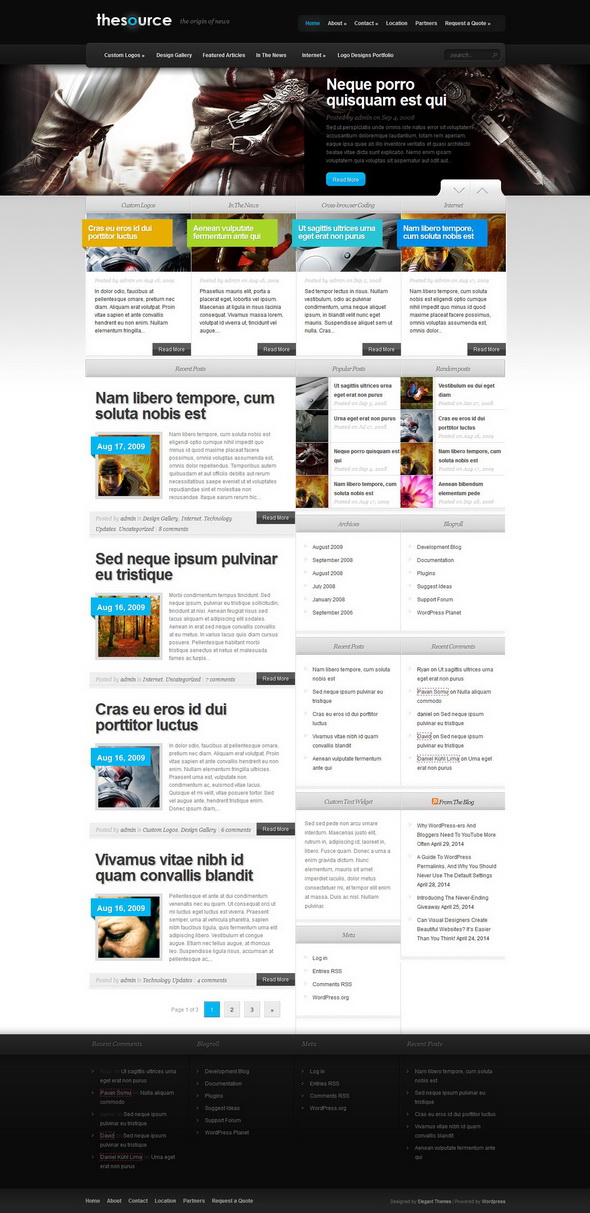 TheSource is a Magazine-style theme that combines flashiness with sophistication. The goal behind this theme was to create a design that could display loads of content in an organized and visually pleasing manner. The three-column grid gives you increased control over your layout, and the full-width homepage slider creates a visual impact that is sure to pique your visitor's interest.
#2:Glow WordPress Theme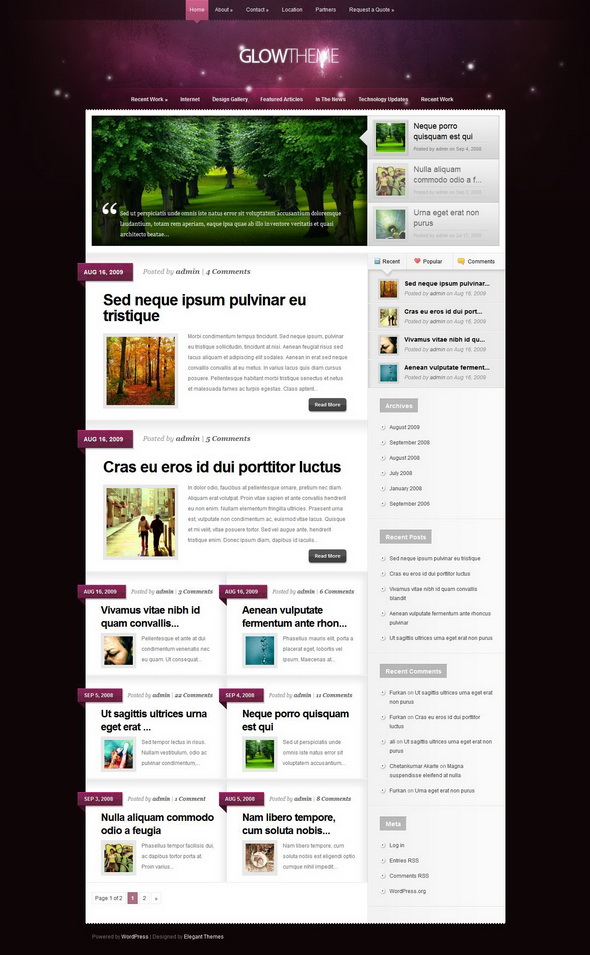 With its bright colors, bold text and flashy design, Glow is a great theme for anyone looking to make an impact. This theme comes with four color variations, and is equipped with the latest ePanel Theme Options page which gives you complete control over your blog.
#3:DelicateNews WordPress Theme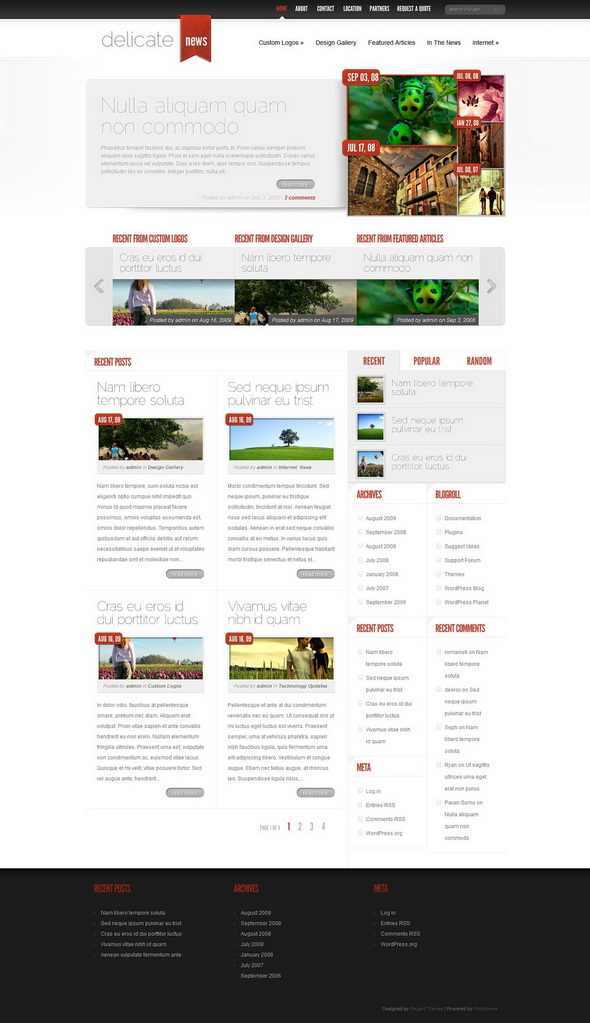 DelicateNews is a content-heavy magazine theme wrapped in an elegant and "delicate" shell. Featuring a 3-column grid and many homepage content outlets, this theme gives you the opportunity to feature tons of content without making your website feel cramped or messy.
#4:PureType WordPress Theme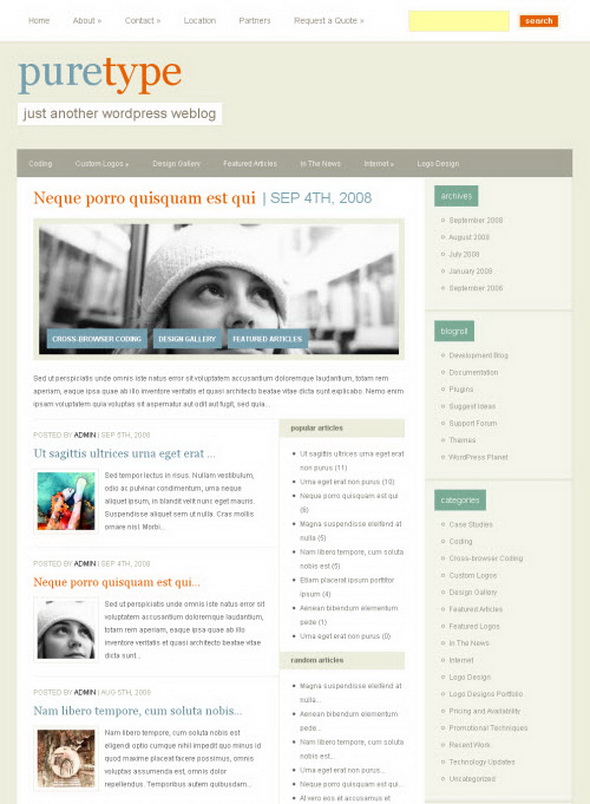 The idea behind PureType was to create a clean and sophisticated CSS-based design using no images. The result is a strong type-based layout great for personal blogs. PureType comes with three widget ready areas, three unique color schemes, two layout options and more, all of which are easily managed via the Theme Options Page.
#5:WhosWho WordPress Theme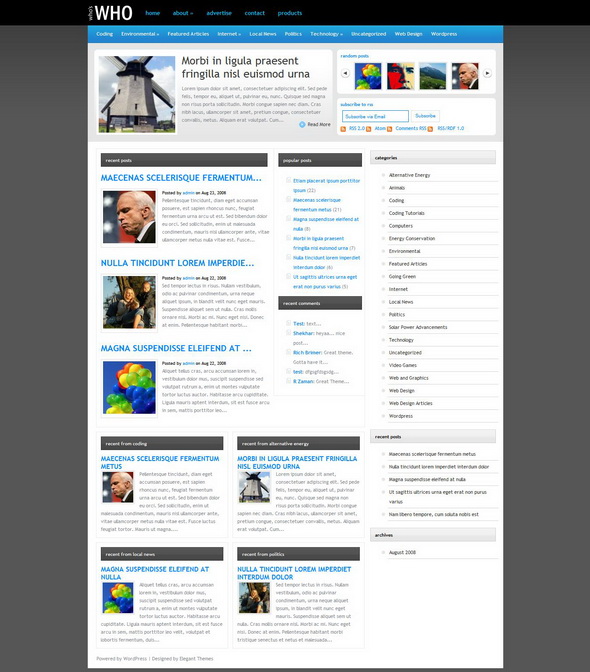 This theme is great for those looking to transform their blog into a dynamic news portal. My goal here was to create a great basis for organizing information while still maintaining a stylish and elegant design.
#6:eNews WordPress Theme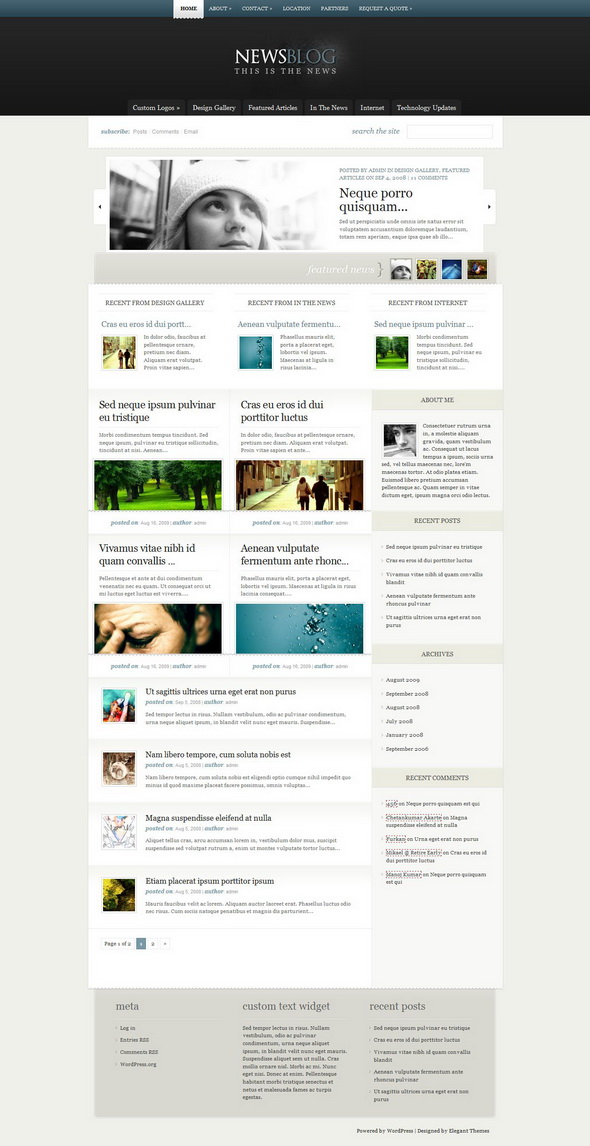 eNews is an exercise in crispness and subtlety. This elegant and professional news theme is great for anyone looking display a lot of content in a clean and userfriendly manner.
#7:TheStyle WordPress Theme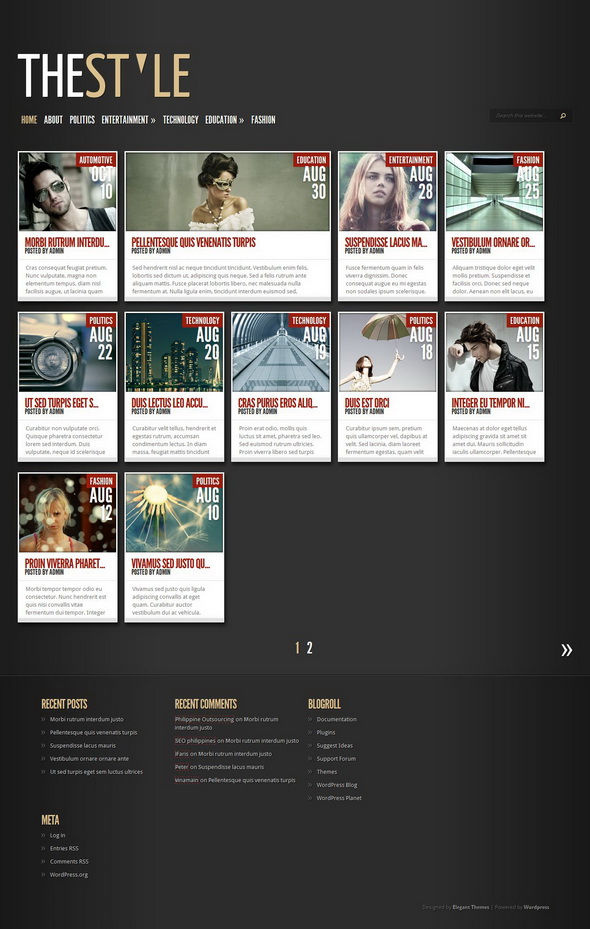 Now you can share your content with style. Featuring a crisp, modern design, TheStyle will give your blog that unique visual impact you have been looking for. With its unique jQuery-enhanced fluid width design, your posts always get displayed in a way that is best suited for your visitor's resolution.
#8:Aggregate WordPress Theme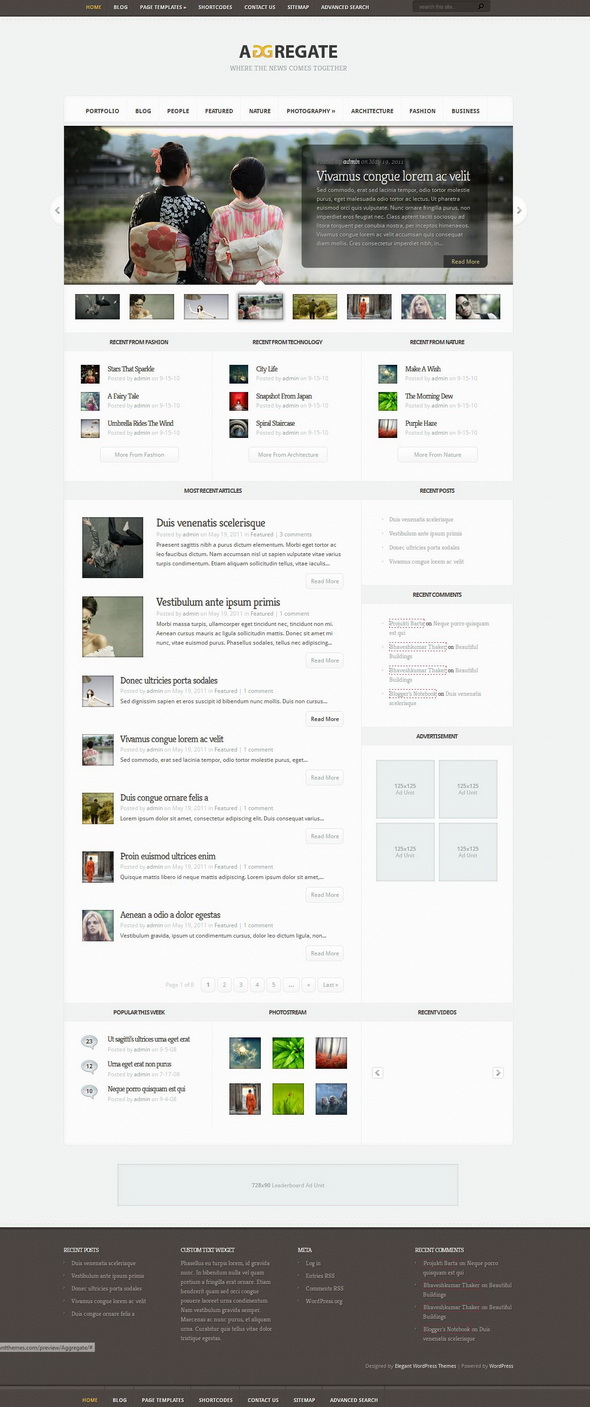 Aggregates comes packed with tons of content and widget-ready areas, and manages to display everything in a clear and readable manner. We have also added some handy new widgets, as well as many new advertisement areas. If you have been searching for a feature-rich Magazine-style theme for your blog, then look no further.