Webhosting role is one of the most money-spinning industries for internet marketer, as there is always a demand for good and reliable hosting. The only thing which you need to keep in mind is, field only those hosting, that you fully trust, and your readers will get value for money. Today, I will be talking about WPEngine web hosting program, which is one of the popular programs for WordPress hosting.
WPEngine hosting features, speed performance, customer service, and price value is very targeted. www.wpengine.com is a relatively trendy company that only focuses on managed WordPress hosting service. Simply, It is recommend for WordPress only. Although the company does not have a long history, it's now proudly hosting thousands of 75 million WordPress websites and applications around the world. WPEngine is founded in July 2010.

Now, before you join WPEngine hosting program here are few things which you need to know:
This web hosting company is only for WordPress blogs.
WPEngine is one of the costliest WordPress hosting out there.
They offer seasonal coupons which will further help you to promote WPEngine with the help of coupons.
Their directors of WPEngine's said that , "we are fast growing & producing amazing success." they are always try to fulfill their customers' requirements. The best and the professional WordPress web hosting facility is given with incredible features within entire industry.
Unlimited large FS storage and data transfer.
Managed upgrades, and daily backups.
One click restore points that allows customers take a snapshot of their entire website with few clicks.
Production area, from which customers can set up new pages, themes, or site changing without worrying about crashing their website.
Plugins, themes and power tools & services to help build custom WordPress site, etc.
WPEngine as a WordPress hosting service provider, does its best to free its customers out of technical stuff. WPEngine is all about WordPress.
Their loyal prices
WPEngine provide 4 hosting packages. They are;
Personal plan,
Professional plan,
Business plan, and
Premium plan.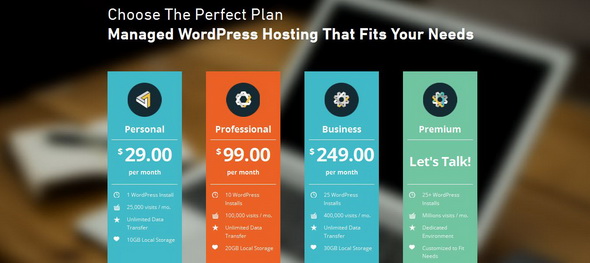 As well , newly their customers could get 2 months for free if they pre pay for 1 year plan. (personal plan price is at $29/mo, but people could pay $290 to use it for 1 year for single WordPress site)
WPEngine surely return after 60 days money back, customers could just feel free to use its service. The company definitely lives up to its promises and there are loads of good things to contribute too.
Then, the most important feature is loading speed of your site. They do it well, as never you imagine. You are WordPress follower, but may be you have never touch up frequently with WordPress. So, there is no any hacking or optimization on WordPress with WPEngine hosting besides of installing some caching plugins. As well, they are offering various securities and maintenance features including daily backup, malware scanning, one click restore point, managed upgrades, and hacker free guarantees. That is why, it is never expensive with those features. So, still you are in wrong way…choose the correct way quickly.
WPEngine  =  Premium WordPress Hosting
They offer guarantee for your hosting site. WPEngine will cleanup and fix your site if you ever get hacked. It is a premium managed WordPress hosting company. Costs starting from $29 per month, it's not cheap but you get what you pay for. What you are getting with WPEngine is peace of mind that your website is in good hands and safe.
WPEngine is giving more advantages
Very fast
Excellent support
Fully managed
Secure
 Excellent up times
Can handle surge of traffic
Disadvantages also
Could be too pricey for some people
Support tickets can sometimes be slow
No internal migration service
Summary
WPEngine is a very special web host company that focuses only on one role, WordPress hosting.. Its entire hosting system runs literally on a WordPress platform. It is a powerful hosting platform for WordPress users that focuses on three main WordPress site issues: security, speed, and scalability.
It is data transferring in unlimited & offer 10 GB base storage capacity. Your website will be never be suspended. Service will be upgraded if it exceeds 25,000 visits/month. They are doing daily site backups.
File Under : web hosting, wordpress