Submitting a sitemap to a Webmaster Tools is very useful for fast indexing your website by Google. Now adding a sitemap to your blogger blog is easy and faster than before. Because now blogger automatically generates a sitemap for each blogger blog. This sitemap URL will be:
http://YOURBLOGNAME.blogspot.com/sitemap.xml
To submit this sitemap to webmaster tools, first login to your Google Webmaster tool account.
https://www.google.com/webmasters/tools/home
Go to your "Site Dashboard".
Now navigate to "Crawl" -> "Sitemaps".
Click on "Add/Test Sitemap" button.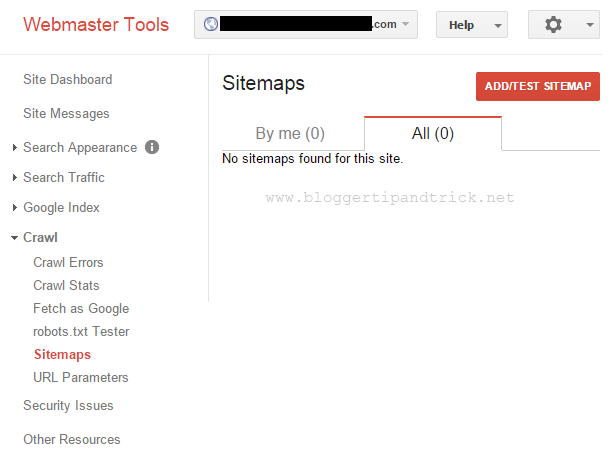 In popup window, type "sitemap.xml" and click on "Submit Sitemap" button.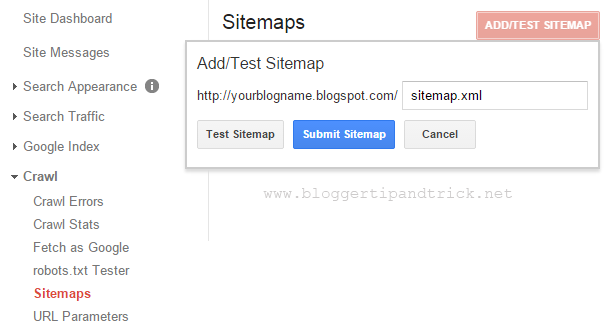 Now you have successfully submitted your sitemap to Google.
File Under : google, seo, webmaster tools