Google has introduced Google+ page for their brand or website. For businesses and brands, Google+ pages help you connect with the customers and fans who love you. Not only can they recommend you with a +1, or add you to a circle to listen long-term. They can actually spend time with your team, face-to-face-to-face.
1. First go to Google Plus create page.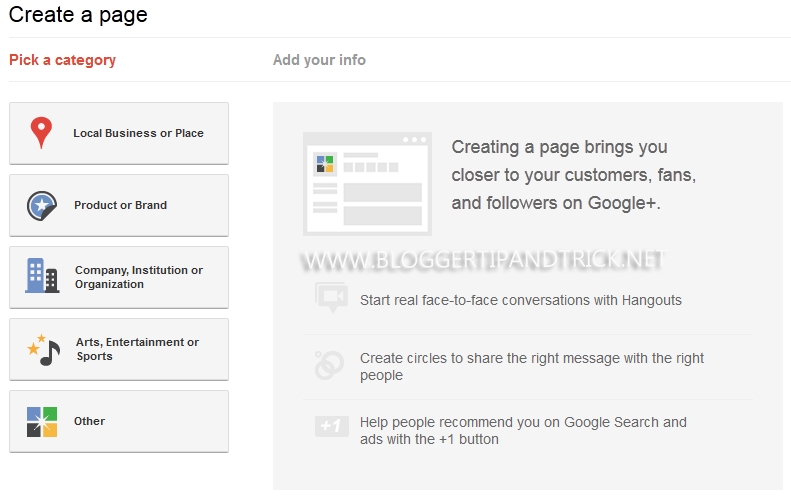 2. Now select "Product or Band" category and Add your info.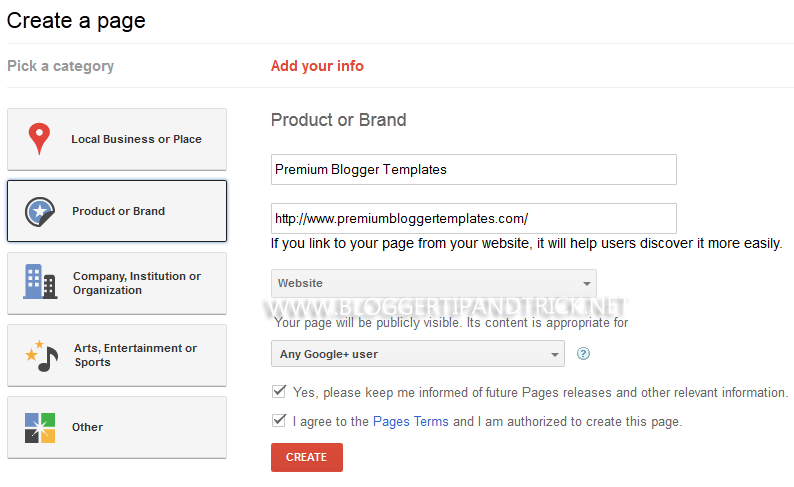 After adding info click on "Create".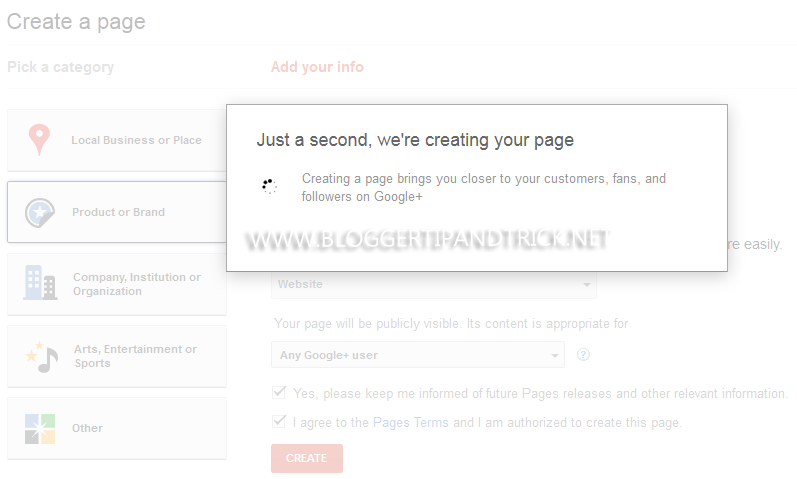 3. Now you can customize your page's public profile. Add "Tagline" and "Profile Photo". Click on "Continue".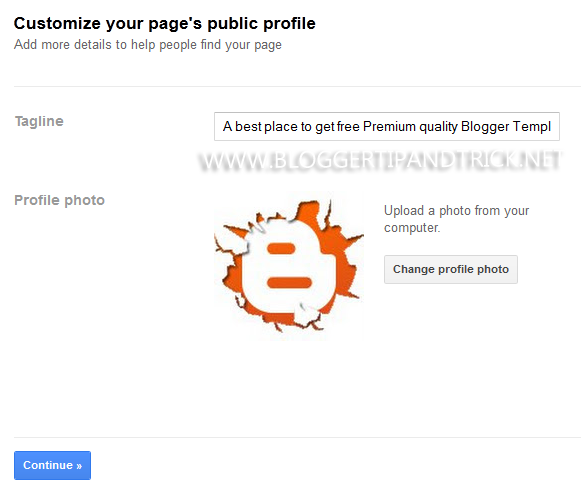 4. Now you can tell your circles about this page if you want.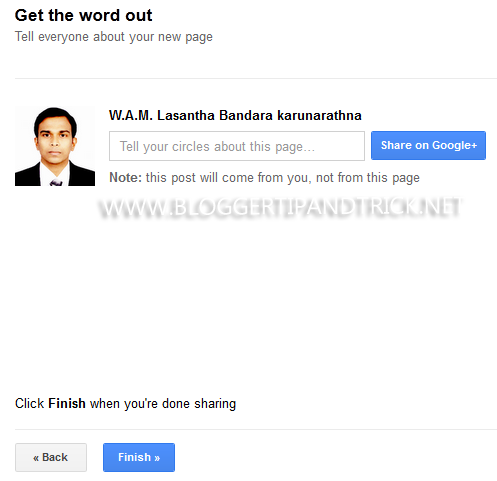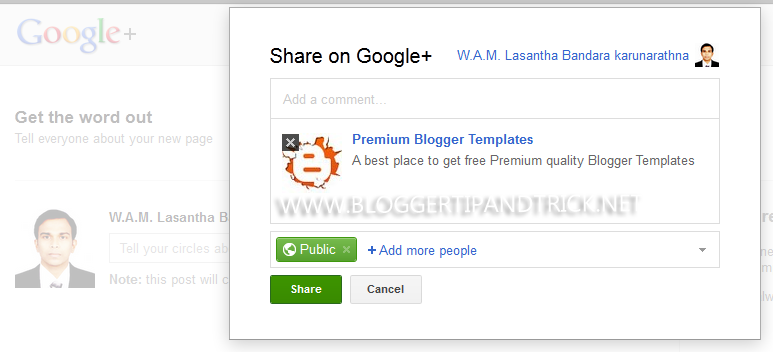 5. Click on "Finish" button.
6. Next window will look this. you have created Google plus page for your blog or website.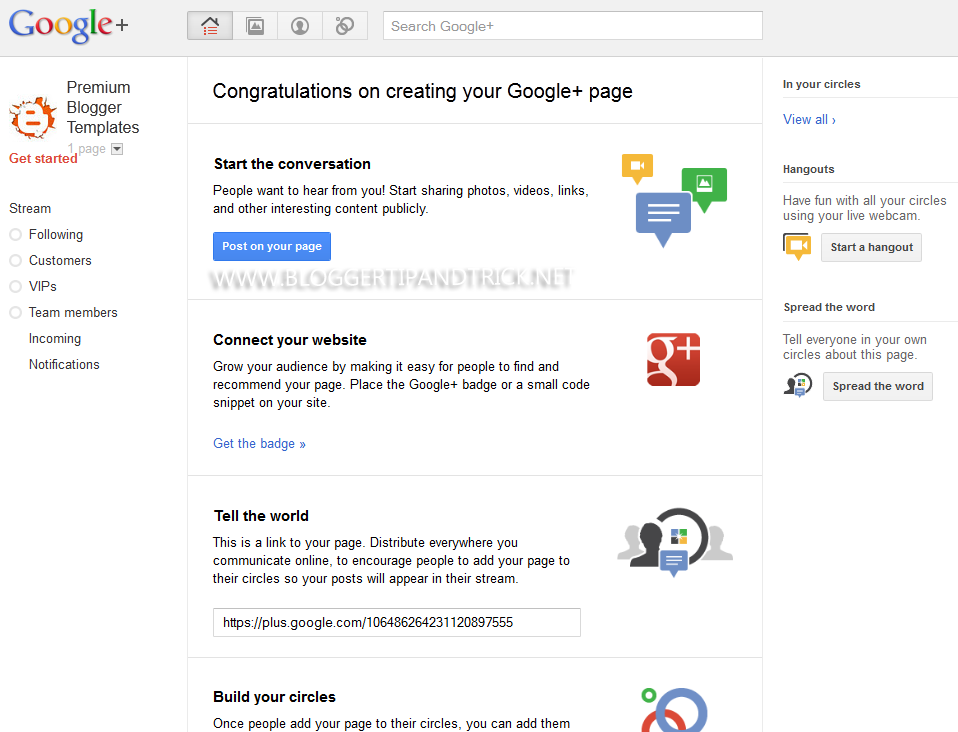 7. Click on the name of your page and now can edit your profile. Finaly your Google plus page will look like this: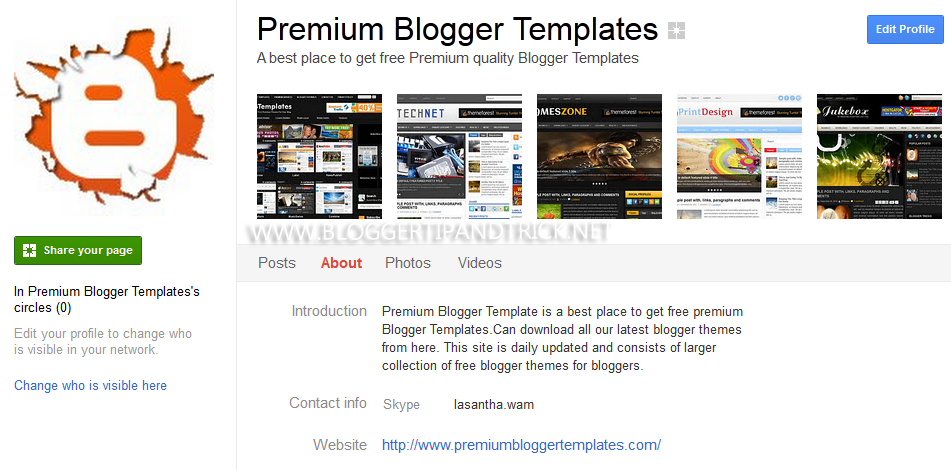 This is my Google Plus page for Premium Blogger Templates (http://www.premiumbloggertemplates.com/)
File Under : google