Backing up your data is such an important thing to do when you have a good website or blog. You can backup your blogger blog as a .xml file to your hard drive.
Go to "Settings" -> "Other" page of your blog.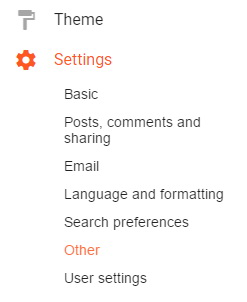 Click on "Back up Content" button.

Now click on "Save to your computer" button.

Choose a location of your hard disk to save the backup file and save it.
Note: This backup file includes posts, pages and comments.
If you are updating your site frequently, don't forget to backup it at least once a week.
File Under : basic