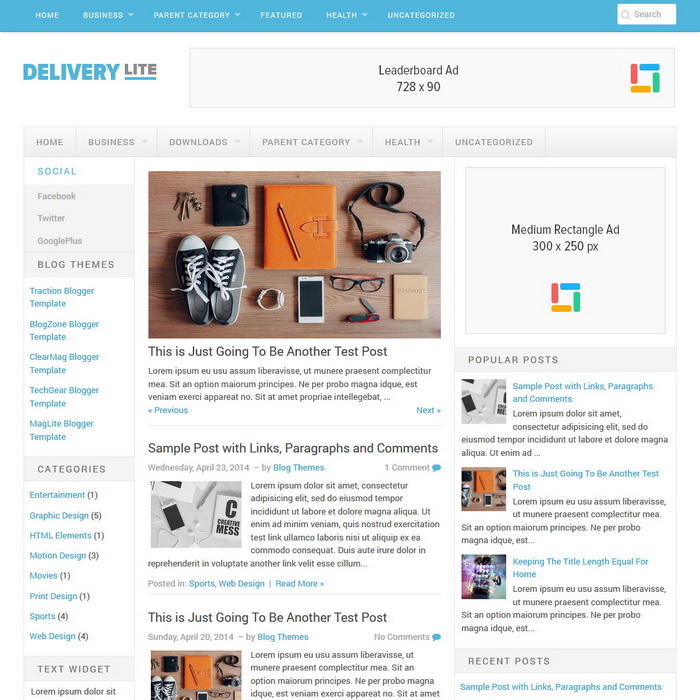 Delivery Lite is an elegant and clean, minimal, magazine Blogger theme for online magazines websites, news websites or personal blogs. It has 100% responsive design, so it adopts to various screen sizes, ensuring that your content is perfectly displayed to the visitors using tablets and mobile devices. This theme has 2 navigation menus, left and right sidebars, 4 columns footer, beautiful post summaries, related posts, slider, 728x90 header banner and more.
Delivery Lite Blogger Template has a Free version and a PRO version. Both versions are look same. But PRO version is Template Designer compatible, Search Engine Optimized and has a Automatic Slider, 2/3 Columns Layouts and Sticky Sidebar.
This is how Delivery Lite blogger theme will look on different devices.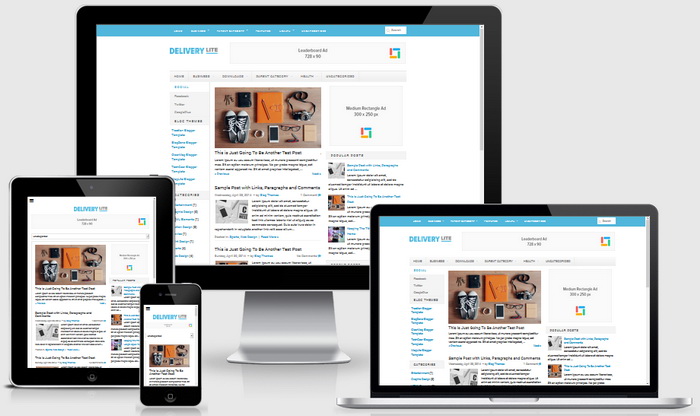 File Under : templates