Few days ago, Blogger released their latest official Blogger widget called "Featured Post". It makes it easier to showcase the posts you want your readers to see. With Featured Post widget, you can choose posts you've shared on your blog and highlight them wherever you'd like.
To add "Featured Post" widget to your blog, just go to your "Layout" tab, click on "Add a Gadget", and select 'Featured Post'.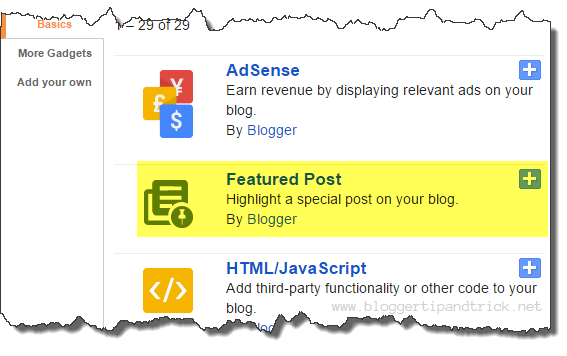 You'll be able to place the gadget wherever you'd like on your blog and then choose the post you'd like to show.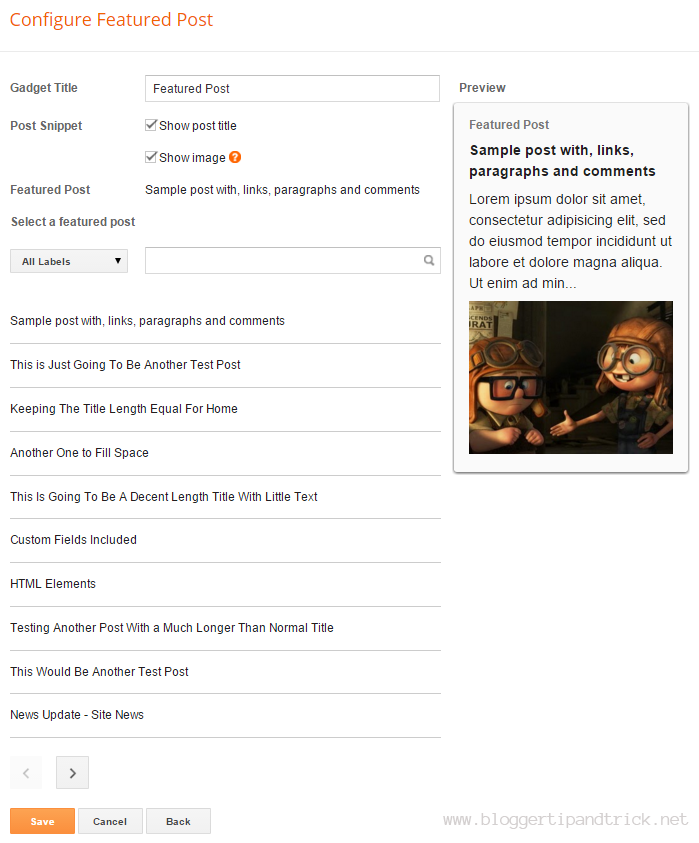 If you'd like to highlight something new, you can change the post you feature at any time.