AddThis.com is a web's largest social infrastructure and analytic platform. They have been helping publishers and brands weave a more personal and social web with their sharing tools. Smart Layers is a new service introduced by them. Smart Layers make your site smarter. It Increases traffic, engagement and revenue by instantly showing the right social tools and content to every visitor. It's one piece of code, mobile-ready and free!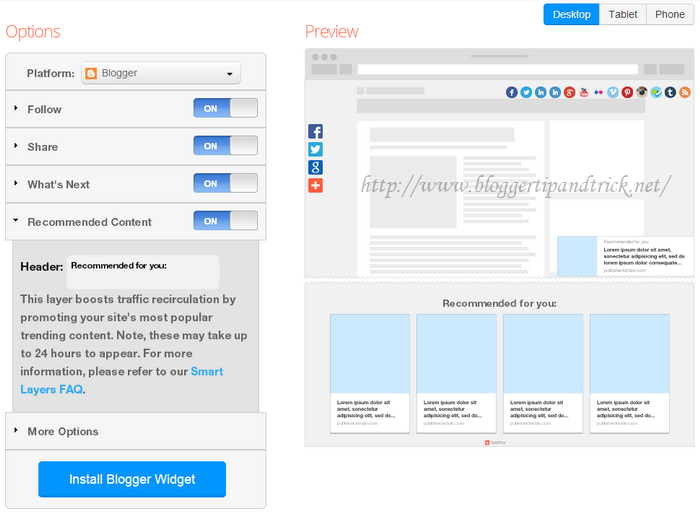 This is a live demonstration of Addthis.com Smart Layers:
https://www.addthis.com/smart-layers-demo.html
About AddThis SmartLayers on Youtube:

To add Addthis Smart Layers to your site visit here: https://www.addthis.com/get/smart-layers
Select platform as "Blogger".
Smart Layers includes follow buttons, share buttons, "What's Next" and "Recommended Content" features. You can "ON" or "OFF" these features as you like.
After selecting features and entering your information, click on "Install Blogger Widget" button.
You will be directed to the Blogger.com. Select you blog name from drop down menu and click on "Add Widget" button.
Done! You successfully added smart AddThis Smart Layers to your site.