Although your Google Plus badge displays well in other web browsers, sometimes in Google Chrome it will not be visible. You can make it visible in Chrome doing this little change to your web browser.
You need to go to "Settings" -> "Show advanced settings..." -> "Content settings...".
You will see a screen like this: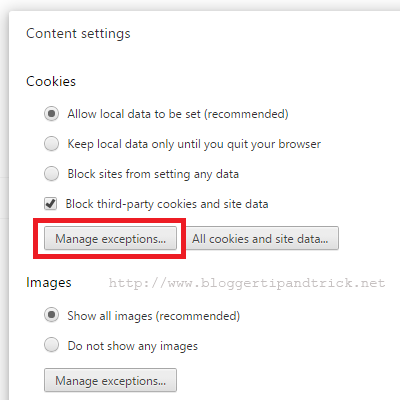 Click on "Manage exceptions...".
For the badge to show up, you need to add this exception: apis.google.com

After that click on "Done".
Now Google Plus badge widget will be displayed on Chrome browser.
File Under : google plus