Theme Junkie is a one of popular place to buy Premium WordPress Templates. They offer easy-to-use, good looking and powerful WordPress themes with email & forum support to their clients. Their premium templates had many features like advanced theme control panel, auto-sized thumbnail management, fully widgetized sidebars, advertisement management, analytics/stat management, threaded comments, custom page templates, custom widgets, dropdown menu navigation, wordpress 3.3+ compatible, cross-browsers compatibility, forum support, lifetime upgrade and more.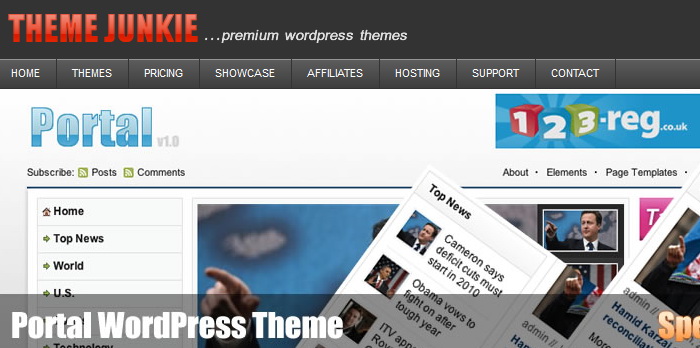 Theme Junkie is currently running a promotion code that allows you to get 35% off their Club Memberships :
Promotion Code:  club35
Their themes: http://www.theme-junkie.com/themes/
Template membership prices (with discounts) :
Membership - 1 year: $32.47 (Access all current themes and future themes)
Membership - 6 months: $25.97 (Access all current themes and future themes)
What payment options do they accept?
They currently accept PayPal, Credit Card (2Checkout) and MoneyBookers.
What benefits does the "Club Membership" have ?
Club Membership gives you access to all their past WordPress themes, plus the one's released over the course of your Club Membership. Future theme updates are only available as long as your membership active.
Also club membership includes lifetime access to their support forum and tutorials.
NOTE :  This special offer will be expired on Feb. 7, 2012.
File Under : coupon codes, templates, wordpress